Taylored Systems Ltd
19 October, 2016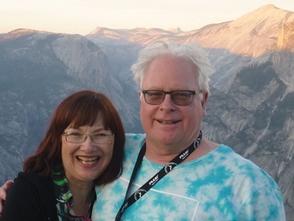 Rob and Jenny Taylor are the principals of Taylored Systems Ltd, the New Zealand distributor and support provider of integrated business management software Quote and Print (Q&P).
Q&P has over 600 licenced customers across New Zealand, Australia and the wider Asia-Pacific region.
Introduced into New Zealand in 2001, Quote and Print is used by printers, large and small, across the country. Being compatible on Windows and Mac computers it makes for easy integration with business workflow.
Rob says Q&P's point of difference is that while it embraces new technologies, it grew out of the knowledge and experience of a long-established printing family.
Q&P originated in 1979 when Sydney University student Dave Bell, a third-generation printer, set out to computerise the family business in his summer holidays. A few years later with a PhD. under his belt, he and his wife Judy set up a full-time business based on the newly-launched IBM PC, aiming to meet the needs of medium-sized printers across all facets of the printing industry. With over 500 Q&P systems sold, Dave and Judy retired in 2009.
Rob says a key Q&P selling point with NZ printers is its flexibility, as it can be configured in many different ways and interfaced with their other business systems.
"Printers do not want to spend more than absolutely necessary on IT equipment and support. They want a system that is easy to learn and maintain, and which has a low overall cost of ownership."
"Q&P is easy to use and has powerful features and comprehensive reporting that save time and money, enabling printers to focus on growing their business and enhancing their brand."
"The system can be configured to meet customers' evolving requirements by custom modifications, and by our programme of continuous enhancement and new releases.
Rob says feedback about Q&P from New Zealand printers is overwhelmingly positive.
"One of my early customers bought it so he could spend more time fishing, instead of quoting. A university print provider interfaced it with their finance department, so they could ensure their customers' account codes were correct and payment would be hassle-free.
"We have specialist printers who have looked at every system on the market and went with us, because we were able to modify the software to meet their precise needs."
Rob says with more than 35 years of experience providing software solutions to the industry, Q&P has deep roots.
"Our goal is to be your strategic partner for growth, by providing tools to expand your business without increasing your overheads," Rob says.