Finalists announced for the Apprentice of the Year
08 March, 2017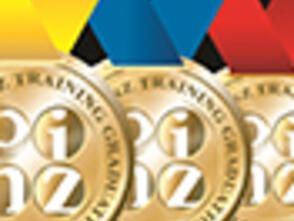 PrintNZ alongside its training partner Competenz are pleased to announce the finalists for this year's Apprentice of the Year awards. These awards recognise apprentices who have completed their training in the previous 12 months, displayed a great passion and enthusiasm for our industry and excelled in their studies in completing their apprenticeship.
The finalists are:
Wade Jones - Labelmakers Ltd, Hamilton
Ngatokoa Kaokao - Jenkins Freshpac Systems Ltd, Tauranga
Taryn Gannaway - Beacon Print Ltd, Whakatane
Ryan Fraser - Rocket Print Ltd, Auckland
Robert Kemp - Brebner Print, Napier
Brett Pulford - Beacon Print Hawke's Bay Ltd
Myra Anderson - Printing.com Wellington
Robert Pearce - Pakworld Ltd, Christchurch
Frederick D'Rozario - Images Unlimited, Christchurch
Hannah Eades - Goose Screen Design, Christchurch
Nicholas Ball - Coveris, Christchurch
The first training graduation will be held in Christchurch on 9 March and will recognise the achievements of all trainees in the South Island and lower North Island area. The second training graduation will be held on 22 March for North Island graduates. More information is available on our website www.printnz.co.nz/events.
-ends-
About PrintNZ
PrintNZ is the association for the print, packaging, and visual communications industries. Members have access to industry-relevant employment, legal and health and safety resources along with regular news updates from the industry.For more information, photos and interview opportunities please contact:
Darren Perkins
Marketing & Communications Executive I PrintNZ
darren.perkins@printnz.co.nz
+64 9 265 2090
www.printnz.co.nz