Nanography comes to PrintNZ Forum
15 December, 2016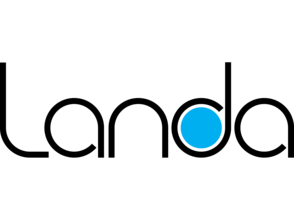 A renewed focus is being placed on PrintNZ's upcoming annual Forum, with the 2017 event to be held independently of the Pride In Print Awards Night and further enhanced by the inclusion of the annual South Island Graduation Ceremony.
To be hosted at Christchurch's Rydges Hotel on March 9, the Forum and South Island Graduation Ceremony are being given a unique pride of place through the decision, explains PrintNZ general manager Ruth Cobb.
"Having consulted with our members, there was a feeling that running our Forum on the same date as Pride In Print made for too long a day -- both events carry a certain magnitude and intensity, and require a sustained focus from attendees," says Ms Cobb.
"So we have decided to reintroduce our own unique event this year in Christchurch.
"Following the Forum -- at which we expect to host at least three, high-calibre speakers -- we will then recognise every PrintNZ trainee in the South Island that has passed a qualification at any level in 2016 in a formal function in front of family and colleagues.
"The function will also see the top-five national finalists for the Apprentice of the Year unveiled and presentation of the national Trainer of the Year, Training Company of the Year and Diploma of Print Management Student of the Year awards."
Following the subsequent North Island Graduation Ceremony at Auckland's Grand Millennium Hotel on March 22, Ms Cobb says the winner of the PrintNZ Apprentice of the Year Award will continue to be announced on Pride In Print Awards Night -- this year at Christchurch's Wigram Airforce Museum on May 12.
First Keynote Speaker Announced
Ms Cobb expects the speakers at this year's Forum to continue the high standard of previous years in providing delegates with a unique insight into new technologies and developments affecting their businesses.
"We are excited about the presentation to be delivered by Landa Digital Printing Asia Pacific and Japan sales director Michael Mogridge.
"Commencing his career as a chemist formulating printing inks, Michael has gained 35 years' experience in the industry, of which the past 20 years has seen direct involvement in the introduction and establishment of digital printing in Australia and Asia.
"After founding a company that pioneered the importation and installation of Indigo web and sheetfed digital presses in Australia, he relocated to Japan to manage the HP digital press operation and has launched many new digital print products and solutions in the Asia-Pacific region including the HP high-speed inkjet presses in Asia.
"Coming from the supply side of the industry, Michael has worked with both small entry-level investments through to multi‐million dollar complete solutions, and has seen many companies in Asia and around the globe start up and develop their digital business.
"I'm sure our delegates will enjoy learning about Michael and his 'Nanotechnology Presses are a Reality and Will Disrupt the Market' presentation."
Mr Mogridge says he will enlighten attendees as to how Nanographic Printing presses "use the unprecedented capabilities of nanotechnology to turn digital into profitable mainstream printing".
"Allowing an entirely new paradigm for efficient and profitable printing, Nanography enables printers to migrate mainstream applications to digital production," he says.
"For the first time, they do not have to choose between the versatility and short-run economics of digital printing and the low cost-per-page and high productivity of offset printing -- now they can have both.
"Nanography creates new business opportunities for providers of any type of printing in the commercial, packaging and publishing markets.
"In today's market, quick turnaround, variable data, short‐to‐medium run lengths account for the vast majority of commercial printing jobs. But between the low-volume offering of digital and the high‐volume offering of offset, there is a gap where neither printing technologies is profitable.
"New technologies are evolving and competing to try and meet the current market demands, and to stop the eroding profit margins. But the inherent properties of inkjet are limiting the success of these solutions.
"The Landa Nanographic Printing process overcomes these obstacles and is a total game changer that enables printers to leverage the flexibility of digital printing for mainstream applications.
Based on nanotechnology -- the science of ultra-small particles that are measured in nanometers -- nanopigment-based Landa NanoInk, together with the Nanographic Printing process, is understood to impart Nanography with the following characteristics:
ultra-high-speed digital printing
broadest CMYK colour gamut
ultra-sharp dots of extremely high uniformity
capability of printing on any ordinary untreated paper stock, coated or uncoated
capability of printing on almost any plastic packaging film or label stock
remarkable abrasion-resistant and scratch-resistant images
the lowest-cost digital printing in the industry
low energy consumption and zero emissions
Information about the other speakers to present at the Forum will be released as they come to hand.