Speakers confirmed for the PrintNZ Industry Forum 2017
01 February, 2017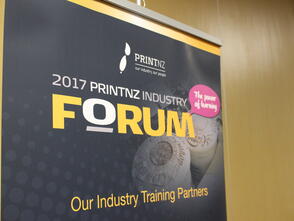 The speakers for the upcoming PrintNZ Industry Forum 2017 are confirmed and will bring insight into new technologies, case studies on the power of print when incorporated into marketing and communications activities, and ways to capture market attention.
PrintNZ Industry Forum - Speaker Bios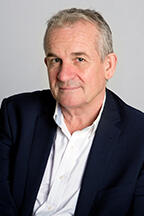 Michael Mogridge - Nanography
Sales Director for Landa Digital Printing, Asia Pacific and Japan.
Michael will enlighten event delegates on how nanotechnology -- the science of ultra-small particles that are measured in nanometers -- will disrupt the print market through Nanographic printing presses. Allowing an entirely new paradigm, Nanography enables printers to migrate mainstream applications to digital production, which creates business opportunities for providers of any type of printing in the commercial, packaging and publishing markets.
Commencing his career as a chemist formulating printing inks, Michael has gained 35 years' experience in the industry, of which the past 20 years has seen direct involvement in the introduction and establishment of digital printing in Australia and Asia.
Coming from the supply side of the industry, Michael has worked with both small entry-level investments through to multi‐million dollar complete solutions, and has seen many companies in Asia and around the globe start up and develop their digital business.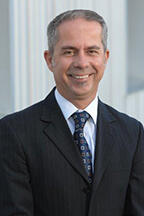 Mark Micklefield - Cyber Security: Is Your Business at Risk?
Security Consultant with Kaon Security.
Cyber security has become an increasing focus for many businesses over the last 12 months as New Zealand organisations are not immune to the growing threats from online-crime. All industries experience degrees of extortion, including the print industry.
Mark's presentation on cyber security will outline how the threat landscape and data protection legislation will require digital security to become an essential part of enterprise risk management, and explain how to best protect your business data.
With over 20 years' experience in enterprise IT solution design and sales across the UK, Europe and New Zealand, Mark has managed technical projects including securing national networks of major utilities, and delivered complex IT management solutions for Top100 finance and infrastructure companies.
Mark started his career in automation and supercomputer system design in the UK, and now specialises in networking, security and control systems.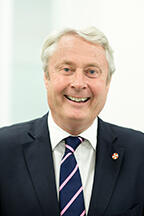 Peter Biggs - Making Your Brand Stand Out
National Chief Executive of advertising agency, Assignment Group New Zealand.
Peter is a sought-after speaker on branding, creativity and leadership.
Every organisation, every brand is coping with significant disruption driven from technology. Nobody is having it easy, success is extremely fragile and enduring success is particularly fragile. Old models that everyone worked to, both in terms of external communications but also internal culture, are no longer relevant.
In a hyper-wired, connected, shrinking attention span and competitive world, how do brand and organisations stand out and win? Peter shares his perspective and provides some answers – and poses further questions.
Peter was previously Chief Executive of Clemenger BBDO/Wellington and Melbourne where during tenure both the agencies and Peter himself were recognised with a number of awards including Chief Executive of the Year.
Peter is the Chair of New Zealand Book Council, a Board member of the New Zealand Symphony Orchestra, and a trustee of the New Zealand Arts Foundation. He is also the Prince of Wales' Charities Representative in New Zealand.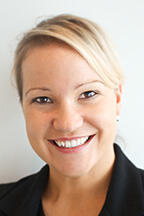 Kellie Northwood - The Effectiveness of Print
Executive Director of TSA Limited
Kellie is an advocate for the effectiveness and sustainability of print media as a relevant communication channel to market. Kellie's role is the Executive Director of TSA Limited and Sierra Delta and CEO of the Australasian Catalogue Association.
Marketing has never been more challenging for not only marketing departments but also company executives who are analysing marketing spend across a range of media channels. What role will traditional and non-traditional media spend play in communicating to our customers, engaging customers and converting sales? Print is one our longest serving media channels, however as a traditional media it is facing an identity crisis in a digital frenzied media environment.
With insights based on verifiable facts and research as well as on her own experience, Kellie Northwood presents the many dimensions of the effectiveness of print in terms of efficacy, brand equity, path to purchase and return on investment and how it all works in a multi-channel communication world.