Top 5 Apprentice of the Year Finalists Announced
28 March, 2017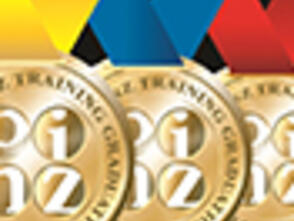 PrintNZ and industry training partner Competenz announced the remainder of the Top 5 Apprentice of the Year finalists at the North Island Training Graduation ceremony held last week in Auckland.
At the presentation Ruth Cobb, general manager of PrintNZ said "our industry requires skilled workers to produce excellent products and today that's what we are here for - to celebrate those people who have made a commitment to our industry by undertaking a training programme, and the employers that have recognised their talent and provided them with the opportunity to do so."
"The Apprentice of the Year award especially recognises those who have excelled in their studies which they completed within the last 12 months, and displayed a great passion and enthusiasm for their work and our industry."
The Top 5 Apprentice of the Year Finalists are:
Myra Anderson, Printing.com - Wellington
Ryan Fraser, Rocket Print - Auckland
Taryn Gannaway, Beacon Print - Whakatane
Wade Jones, Labelmakers - Hamilton
Robert Pearce, Pakworld Ltd - Christchurch
The winner of the coveted Print Apprentice of the Year award will be announced at the Pride in Print Awards gala dinner on 12 May in Christchurch.
2017 marks the third year that PrintNZ has hosted training graduations which recognise the achievements of the apprentices and trainees in the print and affiliated industries. Over these events we're proud to have celebrated the achievements of over 500 trainees in various fields who are ensuring print in New Zealand has a great future.
Special thank you to BJ Ball Papers, Fujifilm and Tharsten for their support in making these industry training events possible.
Congratulations to all the graduates of 2016 and good luck to the Top 5 Apprentice of the Year candidates.
-ends-