Kaleidoscope Marketing
06 November, 2012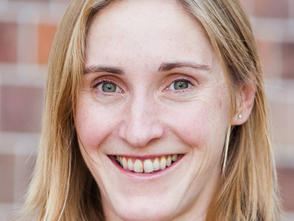 Successful business marketing involves having a clear focus and identifying the best means of achieving your goals, according to Kaleidoscope Marketing.
Located in Auckland, Kaleidoscope Marketing is a small, niche marketing and business development consultancy that works with professional services firms to retain and increase work from existing clients and attract more of their ideal clients. Kaleidoscope also works with PrintNZ and the Communications and Media ITO to develop and implement marketing plans.
Director Kirsten Hodgson (pictured) has worked in a variety of marketing roles in New Zealand and overseas. She established Kaleidoscope Marketing in 2004.
"I really enjoy interviewing customers of my clients about what's important to them, how my clients are performing and what they'd like to see going forward. It's amazing how many opportunities the process uncovers. In one case, the opportunities identified paid for the costs of an entire rebrand six times over," Kirsten says.
"Ultimately, what I do is help clients build their businesses, so seeing the work start to come in the door as a result of a focused and sustained effort on their part is fantastic.
"It's about setting a limited number of specific goals and identifying those actions that will best help them achieve these goals. It's then equipping them with the skills and confidence to carry these out and being the 'squeaky wheel' to ensure they've done what they said they were going to."
One project saw Kaleidoscope work alongside a design agency and web development company on a brand review and development project.
"My role was to talk to 50 stakeholders including all business owners, staff, key clients, referrers and opinion leaders in their main markets to understand their current and desired brand," Kirsten says.
"This process shaped the work the design agency did but it also uncovered so many unexploited opportunities for my client.
"As a result, they were able to strengthen two of their existing client relationships and generate work in an area where previously none had been forthcoming. As a result of acting on this information my client was able to generate $250,000 in new business from two clients alone. That was pretty exciting."
Kaleidoscope has been involved in a number of print industry projects, including the research and production of the New Zealand Paper Forum's The Paper Story resource and the PrintNZ Centenary Book.
"I really loved researching and writing the Centenary book – it was amazing to see how far the industry has come yet, at the same time, how cyclical some of the issues are," Kirsten says.
So can you successfully market your business without investing big dollars? Kirsten thinks you can.
"Having a clear focus and intelligent marketing goes a long way. Ultimately you have to focus on building relationships with people, then comes credibility and trust and only then can you think about 'selling'."
Kirsten's view on using social media to promote your business is to prioritise and identify which networks can help to achieve your goals, in order to not waste time online.
"My advice would be to find out where those you want to engage are present and to start with that platform. For business to business organisations that's likely to be LinkedIn, B2C Facebook with Twitter and Google+ attracting both.
"A lot of businesses seem to rush to set up a Facebook page as a lead generation tool. Personally I think they're of limited value unless you have a big brand or are looking to build a community around a particular issue. It's more important to find those places your audience is already and engage them there.
"Social media is about relationships and relationships are between people. Within the professional services space, all the success stories I've heard of have involved people connecting with others from their personal accounts. My advice is to identify your 'social sellers', train them and let them engage others via the platform(s) you determine are a priority. Build relationships first, focus on helping others without any expectation of a return and the work will come," Kirsten says.
Marketing Tips
Identify your ideal clients - focus and understand your niche and their needs.
Set a small number of key goals - focus on those things that will make the biggest difference to your business.
Position your business by creating, finding and sharing content that is relevant to your existing and prospective clients.
Measure what matters - focus on a few key things and monitor them over time. Don't get caught out measuring things that won't help you achieve your goals – especially in the social media space e.g. number of followers isn't a good measure – number of followers who subsequently become clients is.
Contact Kaleidoscope Marketing
0 9 634 1905 | kirsten@kscopemarketing.co.nz | www.kscopemarketing.co.nz