Screensign Arts Limited
14 August, 2012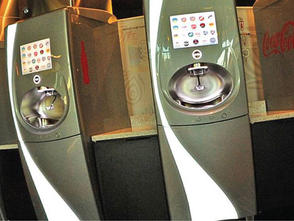 Screensign Arts was established in 1972 as a specialist four-colour process printing and sign-writing company supplying the traditional advertising agency and point-of-sale material markets.
It quickly became the largest screen print operation in the South Island.
The company is now working in an entirely new space, which might be called 'new-age print'. Managing director Richard Hunter saw an opportunity for new LED technology to add value to the point-of-sale printing process, and the company started experimenting with it.
LED lighting is regarded as the future of illumination as it produces a bright, white light more vibrant than is possible with any other technologies and more energy efficient. It generates less heat, and, importantly, does not contain mercury.
For Screensign Arts, dramatic diversification has resulted: 85% of its print production now centres on industrial and commercial applications, of which 90% is directly or indirectly exported. In the first two months of 2012 sales ran to five times the total 2011 volume.
This export growth is led by a significant contract with Coca-Cola to produce lighting for a new state-of-the-art fountain dispenser that can pour more than 100 different beverages from a single unit.
Screensign Arts was the only company in the world capable of producing a display panel with the evenness of light required for the illumination of the major graphic element on the front of the Coca-Cola Freestyle cabinet – the trademark white ribbon.
"With the Coca-Cola project we proved that we were able to technically out-perform the biggest lighting companies in the world with this application. We often hear the big names mentioned when it comes to technology in Christchurch but there are a lot of smaller companies like ours in this city that are able to get out there with projects and solutions that foot it with the best in the world," he says.
However the Screensign Arts philosophy in respect of this new technology remains in its ability to generate work in the company's traditional craft, being print. For example, a new exit and emergency lighting range presently under development, which uses the company's printed photometric treatment of LED, requires no fewer than 12 print passes for each blade in every emergency light.
Lighting display systems are the company's new focus.
"The combined smarts of our photometric lighting engineers and our display technologists have provided us with the international edge in the Coca-Cola project, but a large part of our success in this and other projects lies in being able to call in further areas of expertise that reside in other Christchurch companies.
"With this excellent network behind us, we can confidently tackle large projects and deliver high-quality turnkey solutions."
Trained staff are critical to the company's success. Screensign Arts, which currently employs 14 people, has always taken an aggressive approach to recruiting young people and training them to its own high standard.
"Over the last 10 years we have had six apprentices complete their formal qualifications in screen printing or digital. We certainly see value in giving young people with the right attitude the right training — it all adds value to the industry."
Screensign Arts has been a PrintNZ Member since 2004.
"We find the networking contact and industry support tremendously beneficial."
The company suffered minimal impact to its manufacturing operations from the Christchurch earthquakes.
Contact Screensign Arts Limited
03 389 3035
richard-h@screensign.co.nz | www.screensignarts.co.nz