Top 12 Finalists announced for the Apprentice of the Year
07 April, 2020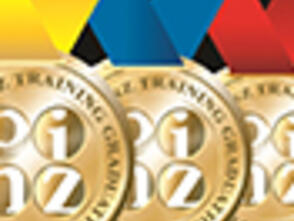 PrintNZ alongside its training partner Competenz are pleased to announce the finalists for this year's Apprentice of the Year awards. These awards recognise apprentices who have completed their training in the previous 12 months, displayed a great passion and enthusiasm for our industry and excelled in their studies in completing their apprenticeship.
Our AMAZING TOP 12 FINALISTS ARE:
Aleshia Edens - James Print, Greymouth - Digital Printing
Parth Bhatt - McHargs, Christchurch - Binding & Finishing
Vanessa Hooton - Tainui Press, Matamata - Digital Printing
Emma Maxwell - EIL, Christchurch - Screen Printing
Bonny Seymour - The Gisborne Herald, Gisborne - Reelfed Printing
Koshy Thomas - Oji Fibre Solutions Paper Bag, Auckland - Reelfed Printing
Thomas Bloxham - Southern Colour Print, Dunedin - Binding & Finishing
Ryan Scott-Fellows - Hally Labels, Christchurch - Reelfed Printing
David O'Brien - Sign Network, Christchurch - Signmaking
Nurudin Pelenda - Ovato, Auckland - Sheetfed Printing
Matthew Stockford - Gravure Packaging, Wellington - Reelfed Printing
Kadin Woods - Mirage Visual, Palmerston North - Signmaking
A huge thanks to BJ Ball Papers, Heidelberg, Trust4Skills, Print Finishers Association and Competenz who have continued to support the Apprentice of the Year Awards through this time meaning we can continue on the pathway to naming our overall winners.
Because of Covid - 19 our training graduations this year have been cancelled but normally one would have been held in Christchurch to recognise the achievements of all trainees in the South Island and lower North Island area and the second training graduation would normally be held in Auckland for our North Island graduates.
-ends-
About PrintNZ
PrintNZ is the association for the print, packaging, and visual communications industries. Members have access to industry-relevant employment, legal and health and safety resources along with regular news updates from the industry and guidance through the uncertainty of COVID-19. For more information, photos and interview opportunities please contact:
info@printnz.co.nz
+64 9 265 2090
www.printnz.co.nz