TOP 5 APPRENTICE OF THE YEAR FINALISTS ANNOUNCED
17 May, 2021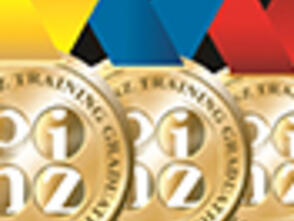 PrintNZ and industry training partner Competenz are thrilled to introduce you to our five Apprentice of the Year sector winners.
These people represent the best in their respective sectors and will go on to contend for the overall Print Apprentice of the Year title. Ruth Cobb, Chief Executive of PrintNZ said "our industry requires skilled workers to produce excellent products and today that's what we are here for - to celebrate those people who have made a commitment to our industry by undertaking a training programme, and the employers that have recognised their talent and provided them with the opportunity to do so."
"The Apprentice of the Year coverted award especially recognises those who have excelled in their studies which they completed within the last 12 months, and displayed a great passion and enthusiasm for their work and our industry." The winner will be announced at the Pride In Print Awards on June 25.
The Top 5 Apprentice of the Year Finalists are:
Alexander Cameron Brown - Peacock Brothers, Auckland - BJ Ball Papers Packaging Apprentice of the Year
Craig Murray - Global Culture, Christchurch - Trust4Skills Screenprint Apprentice of the Year
Todd Nicholls - Webstar, Masterton - Heidelberg Apprentice of the Year
Travis Jordan - Soar Print, Auckland- GAPF Digital Apprentice of the Year (Joint)
Karl Pearson - Printcraft 81, Masterton - GAPF Digital Apprentice of the Year (Joint)
Special thank you to BJ Ball Papers, Heidelberg, Trust4Skills, Print Finishers Association and Competenz. They have continued to support the Apprentice of the Year Awards through this time meaning we can continue on the pathway to naming our overall winners.
Congratulations to all the graduates of 2020 and good luck to the Top 5 Apprentice of the Year candidates.
About PrintNZ
PrintNZ is the association for the print, packaging, and visual communications industries. Members have access to industry-relevant employment, legal and health and safety resources along with regular news updates from the industry and guidance through the uncertainty of COVID-19. For more information, photos and interview opportunities please contact:
info@printnz.co.nz
+64 9 265 2090
www.printnz.co.nz