TOP 5 APPRENTICE OF THE YEAR FINALISTS ANNOUNCED
14 April, 2020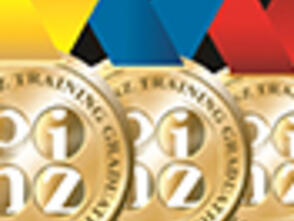 PrintNZ E-letter PrintNZ and industry training partner Competenz are thrilled to introduce you to our five Apprentice of the Year sector winners.
These people represent the best in their respective sectors and will go on to contend for the overall Print Apprentice of the Year title. Ruth Cobb, Chief Executive of PrintNZ said "our industry requires skilled workers to produce excellent products and today that's what we are here for - to celebrate those people who have made a commitment to our industry by undertaking a training programme, and the employers that have recognised their talent and provided them with the opportunity to do so."
"The Apprentice of the Year coverted award especially recognises those who have excelled in their studies which they completed within the last 12 months, and displayed a great passion and enthusiasm for their work and our industry."
The Top 5 Apprentice of the Year Finalists are:
Bonny Seymour - The Gisborne Herald, Gisborne - Trust4Skills Reelfed Apprentice of the Year
Nurudin Pelenda - Ovato, Auckland - Sheetfed Apprentice of the Year
Ryan Scott-Fellows - Hally Labels, Christchurch - BJ Ball Papers Packaging Apprentice of the Year
Parth Bhatt - McHargs, Christchurch - Print Finishers Association Binding and Finishing Apprentice of the Year
Vanessa Hooton - Tainui Press, Matamata - PrintNZ Digital Apprentice of the Year
Special thank you to BJ Ball Papers, Heidelberg, Trust4Skills, Print Finishers Association and Competenz. They have continued to support the Apprentice of the Year Awards through this time meaning we can continue on the pathway to naming our overall winners.
Congratulations to all the graduates of 2019 and good luck to the Top 5 Apprentice of the Year candidates.